| | | | |
| --- | --- | --- | --- |
| Weekend of Triathlons: P1 Carmarthen Myrddin Junior Triathlon | | | |
Written by Nathan Jones
Thursday, 13 September 2018 19:19
The Triathlon season is slowly coming to an end...and there's two events left to go for all ages, both being held locally at Carmarthen Leisure Centre. This news story provides you with part 1 of 2 info: Myrddin Junior Triathlon (8-14yrs)
The Carmarthen Myrddin Junior Triathlon will be held at the Carmarthen Leisure Centre on Saturday 6th October, starting at 4pm and is part of a double-header of events at the facility over the weekend. The event is again organised by Noelwyn and Sharon Daniel at Healthy Life Activities. It is aimed at giving youngsters aged from 8-14 year olds the chance of taking part in a Triathlon.
Bydd Treiathlon Iau Myrddin Caerfyrddin yn cael ei chynnal yng Nghanolfan Hamdden Caerfyrddin ar Ddydd Sadwrn 6ed o Hyfref, yn dechrau am 4 y.p. Mae'r digwyddiad sydd yn rhan o benwythnos llawn yn yr un lle yn cael ei threfnu gan Noelwyn a Sharon Daniel yn Gweithgareddau Bywyd Iach. Mae'n rhoi'r cyfle i blant rhwng 8 a 14 mlwydd oed i gymryd rhan mewn treiathlon.
The event is part of the Welsh Triathlon Series.
Which category to choose? / Pa category i ddewis?
Tristar S - 8 yrs old (have to be 8 before 31/12/17)
Tristar 1 - 9/10 year olds
Tristar 2 - 11/12 year olds
Tristar 3 - 13/14 year olds
Distances for each age group / Pellter i bob grwp oedran:
Tristar S:
50m swim, 900m bike, 500m run
Tristar 1:
150m swim, 1.8km bike, 900m run
Tristar 2:
200m swim, 2.7km bike, 1.3km run
Tristar 3:
300m swim, 3.6km bike, 1.7km run
ENTRY / COFRESTRU
All competitors who have registered for the event will have received a confirmation e-mail. If you have not received this, or if you are unsure about your entry please email: This e-mail address is being protected from spambots. You need JavaScript enabled to view it
ONLINE ENTRY / COFRESTRU AR-LEIN
On the day Entries will be accepted if there's any room left. Registration will be located in the foyer of the Leisure Centre and opens at 2.00pm on 7th October and closes at 3.30pm. What you will be given at registration:
Race Number, Helmet Sticker, Security Wrist Band, Tattoo (Optional to wear but looks cool!) Bike Number, Timing Chip, Swim Cap and Triathlon Wales Membership £1.
Parking: There is ample car parking at the Leisure Centre.
Toilets: Public Toilets are available at the Leisure Centre.
Plan your arrival at the venue the day before, if you have friends and family coming to watch you, agree a place to meet them afterwards.
The more you prepare, the more you will enjoy race day!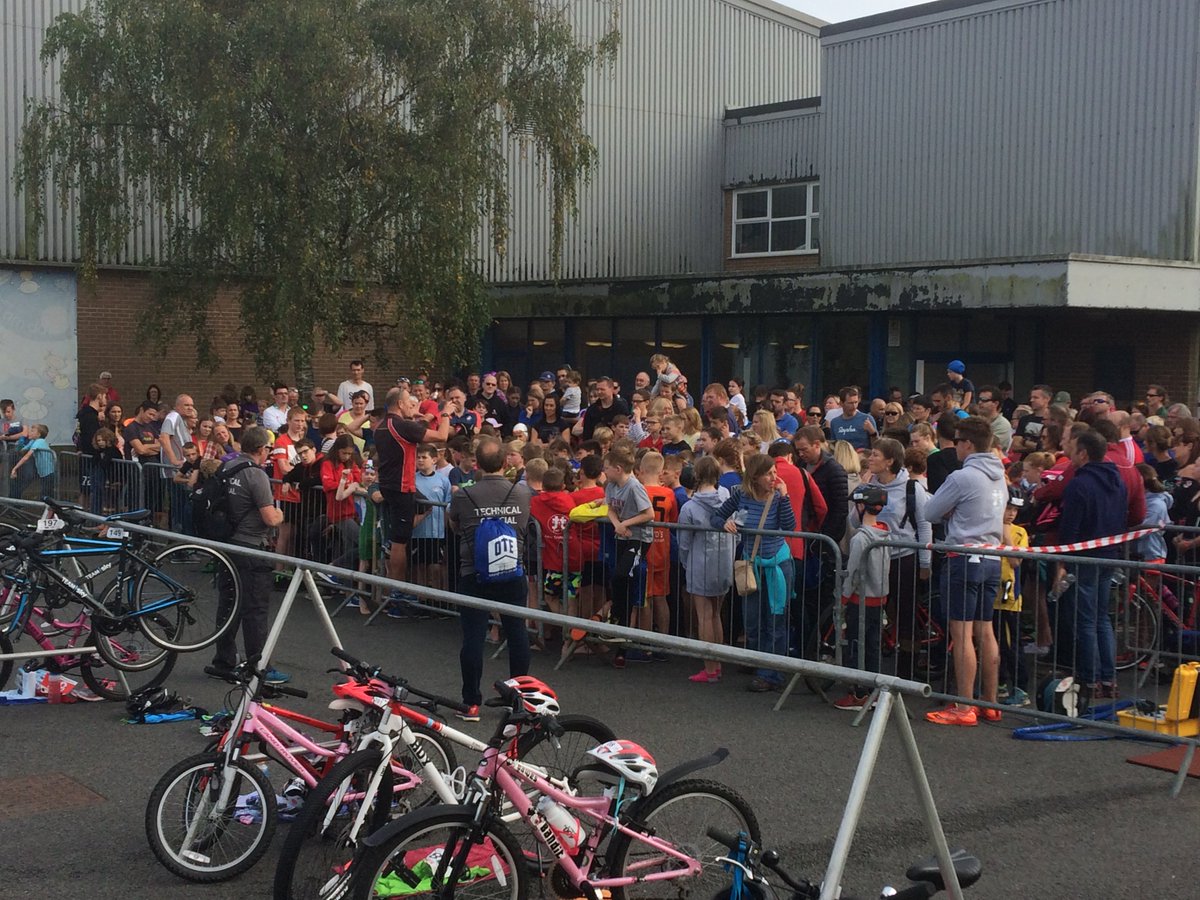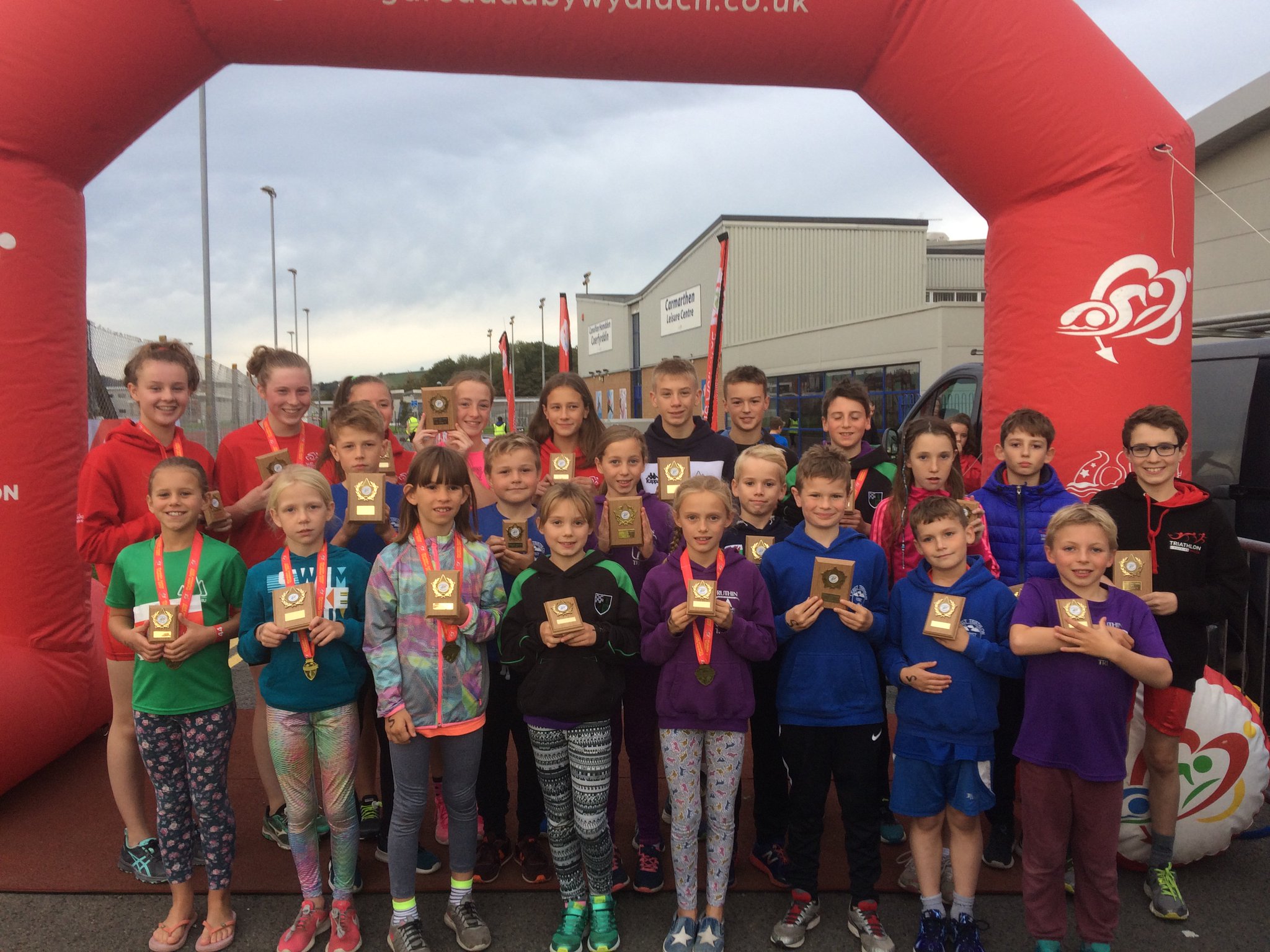 THOSE ENTERING: WHAT YOU NEED TO KNOW AT EACH STAGE
RHAI SYDD YN COFRESTRU: BYDD SYDD ANGEN WYBOD YN YSTOD POB RHAN
Race Briefing / Cyn y Dechrau
There will be mandatory race briefing conducted at 3.45pm. This will take place by Transition area. The briefing will last approximately 10 minutes. If you have any questions you are encouraged to ask them before the day of the race by emailing This e-mail address is being protected from spambots. You need JavaScript enabled to view it
Swimming / Nofio
The whole event takes place around Carmarthen Leisure Centre grounds. The swim will take place in the fantastic leisure centre which has 8 lanes. You will be asked to wait the other side of the changing room barriers next to pool side - officials will call you to pool side and to the designated lane. TS - 50m / T1 - 150m / T2 - 200m / T3 - 300m. No Parents at Poolside - Please use spectator area. This is a 25m pool. You will start and finish at the deep end. We will have 2 swimmers per lane.
Bike Course / Cwrs Beic
No Parents allowed out on the course - this is for the safety of the athletes. The course will be well signed, marshalled and plenty of red/white tape used. There will be roundabout created for cyclists to turn around if they are T1 category and above which will be clear on race day and located just outside Transition. When you've finished the required number of laps you turn left into Transition. Helmets are mandatory, and must be worn clipped up at all times during the bike stage.
Run Course / Cwrs Rhedeg
As you exit Transition you will have a 100m run to the running track (Carmarthen Harriers Athletics Track). Once on the track you will run the required number of laps of the track. Athletes have to count their own laps. Once you have finished the laps you then turn right out through the gate and head towards the Finish Line. No Parents allowed on the running track.
Transition Area
You will cross a timing mat as you enter transition from the swimming pool. Once you have put your helmet on and cycle gear please push your bike to the Bike Out sector. There will be a mount line which will be marshalled - please be mindful of other cyclists on the course. When you've completed the required number of laps you will turn left and dismount from bike and push your bike to the racking. After racking your bike, you will then need to cross over the timing mats and run down between the barriers and red/white tape towards the Run Exit.
Please make sure you turn up in plenty of time to allow yourself time to set up your bike and familiarise yourself to how "Transition will work." No Parents will be allowed into the Transition Area at any time (located between the Astroturf and swimming pool building) There will be marshals in place at all times to help the juniors.
There is no allocated space in Transition. You can place your bikes on the racking or against the side barriers but please don't obstruct other athletes. This will be open from 2.30pm. You will need to have your bike and your security wrist band on.
You will need your race number to re-enter the Transition area when finished. Once the racing has been completed you will be able to collect your bike.
The Finish / Yn Gorffen
The finish area will be marked with a large inflatable Finish Arch. Upon finishing you will receive a finishers Medal, drink and maybe some chocolate.
Healthy Life Activities are a no profit organisation and organise the event on a voluntary basis. The proceeds are used to cover the cost of the event and also make donations to local charities, community groups and donating sports equipment to local schools. The day will be supported by a number of marshals and thanks to them for all their help.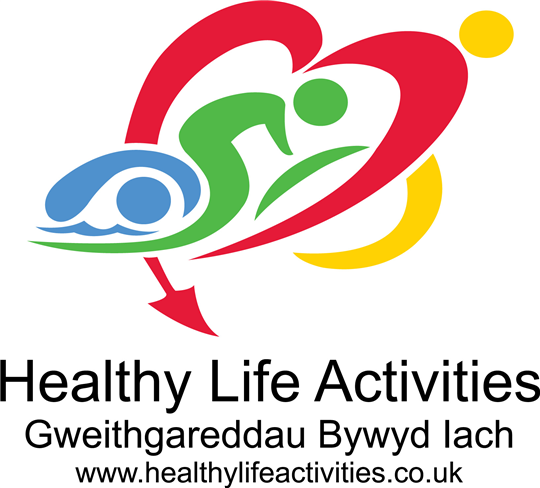 RACE PACK PROVIDING ALL THE DETAILS YOU NEED / POPETH MAE ANGEN GWYBOD
You can find out more about HLA here: http://www.healthylifeactivities.co.uk/ @HL_Activities
We will also be there on the day tweeting Live on our social media feed @CarmsHarriers