Written by Nathan Jones
Friday, 28 July 2017 21:11
This Saturday (26th August) the summer track and field competition comes to a close in Mid Wales, with the annual Welsh Inter-Regional Athletics Championships.
Penlan Arena Track, Brecon Leisure Centre - Trac Canolfan Hamdden Aberhonddu LD3 9SR
The Inter-Regional Champs is again the end of season competition for athletes across Wales. The four regions will all be participating in Brecon - East, North, South and West Wales.
Mae athletau rhynbarthol Cymru eto yn cloi cystadlu y trac ar gyfer athletwyr ar ledled Cymru. Bydd y pedair rhanbarth i gyd yn cymryd rhan yn Aberhonddu - Dwyrain, Gogledd, De a Gorllewin Cymru.
Athletes competing in these championships have been selected to compete for their regions (up to 2 per event). There are six age groups in total and expected to be an exciting day of racing.
- Under 15 / O Dan 15
- Under 17 / O Dan 17
- Under 20 & Senior / O Dan 20 ac uwch
The day's action gets underway at 11.45am on the field and 30 minutes later on the track. It is all expected to conclude 6 hours later just after 6pm in the afternoon. (timetable is available on the link below, mae'r amserlen ar gael ar y linc isod)
WEST WALES / GORLLWEIN CYMRU: All West Wales competitors must wear a West Wales vest. If you have not got one they can be purchased at £20 each.
Transport / Trefnidiaeth: There is a team coach booked for all athletes and parents - The team coach will start at Haverfordwest Bus Station at 8.15am, picking up at Penblewin Car Park at 8.30am, McDonalds Carmarthen at 9.00am, Coop Cross Hands at 9.15am, Hendy Junction at 9.30am, Swansea West Services at 9.45am and Holiday Inn Llandarcy at 10am. The bus fare is £8.00.
Athletes are asked to report to the team managers at Brecon Athletics Track (in the stand near the finish line) by 11.00am unless otherwise agreed with the team manager beforehand.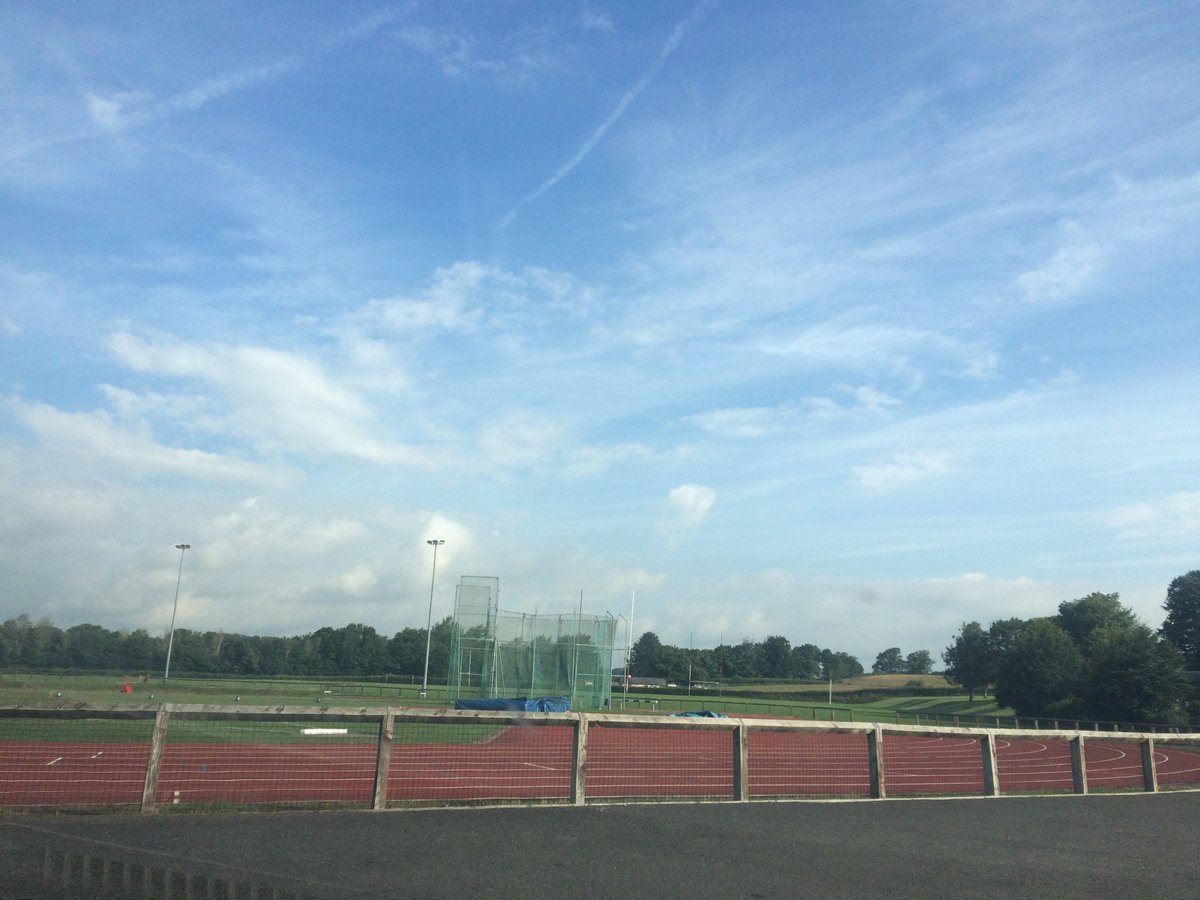 TEAM MANAGERS WEST WALES - RHEOLWYR TIM GORLLEWIN CYMRU
Hedydd Davies
Chairman and Inter Regional championships team coordinators
Under 15 Boys - Bechgyn O Dan 15: Jo Salmon (Pembrokeshire Harriers)
Under 15 Girls - Merched O Dan 15: Dai Dix (Swansea Harriers)
Under 17 Boys - Bechgyn O Dan 17: Jonathan Phillips (Pembrokeshire Harriers)
Under 17 Women - Merched O Dan 17: Peter Walton (Neath Harriers)
Under 20 & Senior Men - Bechgyn O Dan 17 ac uwch: Dai Jones (Swansea Harriers)
Under 20 & Senior Women - Merched O Dan 17 ac uwch: Peter Walton (Neath Harriers)
Assistant & Social Media Officer - Nathan Jones (Carmarthen Harriers)
WELSH INTER-REGIONAL 2017 FULL TIMETABLE
AMSERLEN LLAWN ATHLETAU RHANBARTHOL 2017
More links will be added as we get it.
Welsh Inter-Regional Championships on Social Media: get involved and follow us on these 2 pages:
@WelshAthletics & @CarmsHarriers (we'll be there tweeting live as it happens!)
www.welshathletics.org / www.carmarthenharriers.co.uk
#Inspired2017 #ysbrydoliaeth